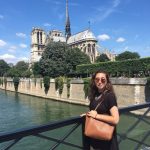 Mimi Benkoussa
Mimi is a junior Computer Science major and Statistics minor who hopes to tie in her quantitative and qualitative knowledge to the vast field of digital scholarship. She is interested in the many intersections of computer science, technology, and business, as well as systems engineering and the systems-based approach.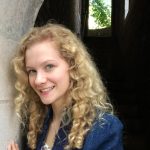 Madeline Perry
Madeline is a Growth and Structure of Cities major and Psychology minor who dabbles in graphic design. Fascinated by the psychological and social impact of design, her interests include info graphics, web design, data visualization and Computer Aided Design. She is interested in pursuing digital scholarship from both an artistic and access-focused lens.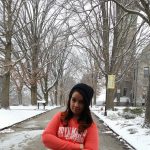 Nathália Santos
Nathália is a Brazilian senior Economics and Political Science double major. As a Digital Scholarship Summer Fellow, she hopes to find interesting ways of interpreting, displaying and making data accessible.

Claudia Zavala
Claudia is pursuing her B.A. in Growth and Structure of Cities with a minor in Computer Science. Her research interests broadly include: interaction between people and spaces, project management, and the intersections between architecture, politics, and culture. Claudia is interested in digital scholarship as it provides a new way to engage in design and project management. Claudia hopes to utilize DS tools to visualize societal interactions in diverse urban communities.