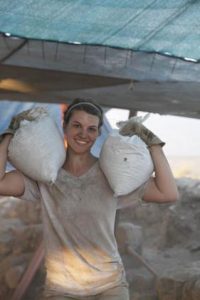 Elena Gittleman
Elena is currently pursuing her MA in History of Art. She received her B.A. in Art History & Archaeology, with a second major in History from Washington University in St. Louis in 2013, and her M.A. in Art History from Southern Methodist University in 2015. Prior to attending Bryn Mawr College, Elena worked in outreach education at the White House Historical Association and has completed internships at the National Museum of Women in the Arts and The Met Cloisters. She has spent the last three summers as part of the excavation team at the early Byzantine synagogue site of Huqoq, Israel, and now serves as a square supervisor. Her research interests center on postcolonial readings of Late Antique and Early Byzantine visual culture, specifically synagogue mosaic floors.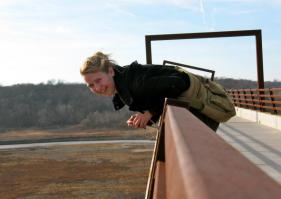 Stella Fritzell
Stella is pursuing her M.A. in Greek, Latin, & Classical Studies. She received her B.A. in Classical Studies and Music from Carleton College in 2015. Her research interests broadly include: cultural exchange and transmission of mythology in the ancient Mediterranean, shared traditions of Greek and Persian religious practice, and the intersections of cult doctrine and artistic performance. Stella is interested in digital scholarship as a new means for accessing and interacting with more traditional fields of scholarship. In her own research, Stella hopes to utilize DS tools to visualize cultural exchange between ancient Mediterranean societies.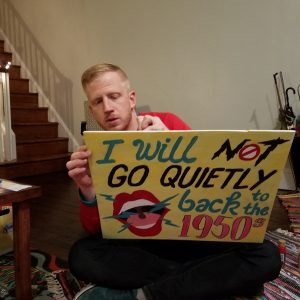 Nathanael Roesch
Nathanael is a PhD candidate working with Professor Lisa Saltzman. His dissertation considers representation of sport in contemporary art. Other interests include the histories of newer media (photography, television, digital) and 20th-century American art. Nathanael received his B.F.A. in Graphic Design from Bowling Green State University in 2002; he received his M.A. in Art History from the University of Georgia in 2009. He has presented papers at the Philadelphia Museum of Art and SECAC and continues to balance his academic work with freelance design projects. Nathanael's interest in digital scholarship stems from his work in graphic design and web-maintenance. He is particularly interested in the ways digital tools can translate aspects of academic research to broader audiences.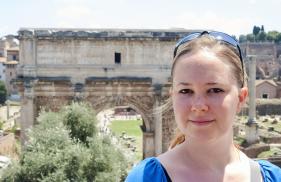 Rachel Starry
Rachel is a PhD candidate in the department of Classical and Near Eastern Archaeology. She earned her BA in Classical Civilization in 2011 from the University of Richmond, and she received her MA from Bryn Mawr College in 2013. Her research has explored such issues as visual narrative, burial practice, monumental architecture, and imperialism, and she is currently writing her dissertation on processes of urban development and practices of civic benefaction in the cities of Roman Lycia. She has excavated in Italy (at Gabii and Cosa) as well as in Turkey at Hacımusalar Höyük. She has also held internships at the Virginia Museum of Fine Arts (Richmond, VA) and the Collections Department at Bryn Mawr College. Rachel is particularly interested in digital scholarship applications for mapping and data visualization. She has also worked on text analysis projects in the past, and is currently using the R programming language for data analysis and visualization of her dissertation research.
Andrew Tharler
Andrew is a PhD candidate in the department of Classical and Near Eastern Archaeology. He earned a B.A. in Classical Languages from Duke University in 2011 and an M.A. from Bryn Mawr College in 2013. He has participated in excavations at Pompeii and Morgantina, where he now works as a trench supervisor. Following his interests in Greek colonization, household archaeology, Greek religion, and urbanization, his current dissertation research examines the household altars from Morgantina. Andrew is interested in how digital tools can facilitate learning and collaboration, and foster new solutions to old problems. He has past experience with 3D modeling, and his dissertation research currently includes a digital database and mapping component. Andrew is also involved in organizing workshops on citation management tools for students and professors.